CELEBRATE!  — A five story anthology plus a novella of holiday stories from six award-winning authors, all members of On Fire Fiction.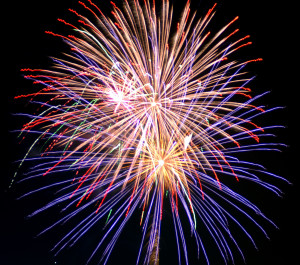 The celebration continues with my friend and guest author for today: ROGENNA BREWER.  I've known Rogenna for a long time. We go back to our early days in the business, writing Superromance for Harlequin Books. So I can tell you with assurance that Rogenna is a great author with a very interesting background.
How interesting, you ask?
In her own words:  "From a Navy Vet to romance novelist. Not just a job, thirteen years of Navy SEAL research."
Well, somebody had to research those SEALS! Rogenna served in the U.S. Navy for thirteen years before turning her hand to writing. Oops…I skipped a step or two. While in the Navy she served in the Chaplain's office where her duties included operating the base library. Which once again proves that all writers start out as readers!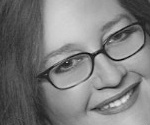 She also met and married her husband while serving her country.  As she says, "The best part was that brief period of time when I outranked him."   (Hey, makes perfect sense to me 🙂
As for the holiday she's chosen to celebrate in the anthology…?  I bet you can guess, but here's what she says:
4th of July seemed like the most natural backdrop for my military romance. Opposing forces, Navy Chaplain Lindsey Alexander and aircraft carrier Captain Doug Reese, deny the sparks of the May/December…er…September romance (nineteen years isn't THAT big of an age difference) until the fireworks start to fly."
STORY TITLE:  One Star Spangled Night
FIRST LINES:  Hat in hand, he stood in her office doorway. From spit shined shoes, up military creases, to the eagles pinned on khaki collar points, he commanded attention. The rank of captain gave him the authority to demand it. 
First line discussion:  I feel some conflict coming on.  Who is this guy in her office? Why is he there?  I have a feeling she wasn't expecting him.
Rogenna's book, ONE NIGHT IN RENO, (Navy SEAL, anyone?) is also available now.  How about that adorable cover?  I love it.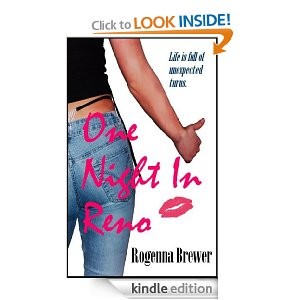 Check out Rogenna's books and cover designs  (yes, this woman has conquered a THIRD career) at:  www.rogennabrewer.com.
As always, thank you so much for stopping by.  You'll meet the author of the stand-alone novella at the next edition of Starting Over.  Hope to see you then.

POST A COMMENT AND YOUR NAME WILL BE ENTERED INTO MY AUGUST CONTEST. THE PRIZES ARE A CHOICE OF ONE OF THE SELECTIONS BELOW AS WELL AS A $25 GIFT CERTIFICATE TO AMAZON OR BN.  YOUR CHOICE.