Toot the old horn…or not?  Warning: blatant self-promotion coming up!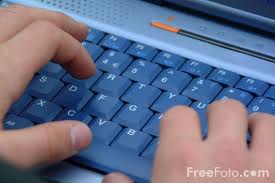 Writers live in a cave of their own making. Caves are necessary because writing is done alone. Sometimes, it's lonely work. At other times, the characters are so alive, so in your face, filling the cave with chatter, chatter, chatter. Perhaps too much of a good thing 🙂
My goal as a writer is to come out of the cave's darkness and into the light of day. I'm talking about PUBLICATION. What satisfaction!  What accomplishment!  What j-o-y….  Oh, yeah? Not so fast, my friends.  After giving birth to the baby, what happens next? How do we cave-dwellers know if anyone likes or appreciates or cares about our beautiful labor of love?
We don't know. Except for two things: reviews and sales. Personal emails are nice too, but we live for reviews. They are the only feedback we get after sending our child nekked into the world. So, now I'll share with you what some readers and reviewers are saying on Amazon about my newest babies starting with the novel, Family Interrupted:
Barbara, a reader, says:  Read this book! Amazing book. From beginning to end it keeps your interest.
Bookaweek, a review site: I'll read more by Linda Barrett.
Sue, a reader, says: I loved this book. I was so hoping for a happy ending, and it was better than I had hoped for.
Detra Fitch, Huntress Reviews: An emotional roller-coaster ride
Allison, a reader, says: Great story! Ms. Barrett's writing is engaging and her character's are very real.
FAMILY INTERRUPTED  received 4 and 5 star reviews from these readers and others. Nothing less. Just check the reviews on Amazon and see for yourself.  So, I'm happy and proud. And hope that you'll help me spread the word about the book.
HOPEFULLY EVER AFTER was released two weeks ago, so it hasn't garnered as many reviews, but I'm very pleased with what's been said so far:
Joni Rodgers, NYT bestselling author says: Linda Barrett's frank, funny memoir delivers an honest account of her difficult journey…Highly recommending for the newly diagnosed.
Jane Perrine, author and reader gave it 5 stars!  She says: Emotional tale beautifully told. …Linda's strength and wit kept me reading. She's completely honest and shares intimate details of those years but not in a way to make the reader uncomfortable.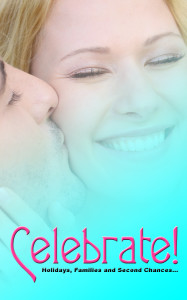 And now we come to Celebrate! my youngest offering, an anthology only five days old:  Welcome to the world, baby!  You're beautiful. Sweet. Romantic. And full of second chances at love. Not to mention a great line up of writers starting with NYT Bestselling author, Barbara McMahon who's accompanied by award winning Rogenna Brewer, Deb Salonen, Karen Sandler and moi. No reviews yet. But I'm sure readers who love the stories will jot a sentence or two on the Amazon and BN boards. It's just a matter of time. Who could resist a beautiful face like yours?
So today I'm spreading the word that this cave dweller yearns for some honest feedback. Am I tootin' my own horn?  Let's look at it another way. Do moms brag about their kids?  You can be the judge!
As always, thank you for stopping by. I hope to see you for the next edition of Starting Over–and on Facebook, too.

OCTOBER CONTEST:  Two winners in honor of Breast Cancer Awareness Month. Post a comment and your name will be entered in this month's drawing for two of the books shown below and a $25 gift certificate to either Amazon or BN. Your choice!