CELEBRATE!  –  A five story anthology plus a novella about holidays we celebrate throughout the year. All written by authors of On Fire Fiction.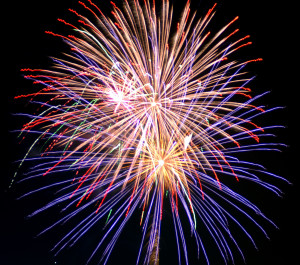 I feel like I'm hosting a party, introducing people who I know will turn out to enjoy each other's company. At least in the world of books. Wonderful authors matched with enthisastic readers. That's what I call a party.  Of course, it used to be called a book signing…but I think that's evolved to its electronic versions–blogs and other social media. To me, it's all good as long as writers and readers connect.
It's time to connect with Dee Davis who's favorite genre is romantic suspense. She's written lots of them. Has won awards for them. Somehow, she figured out how to combine a thriller with holiday good times. With a little inspiration from one of her favorite movies, Die Hard, she managed to combine loss and hope…and a killer. Dee is the author of our stand-alone holiday novella, Still of the Night..
In another life, Dee would choose to be a rock singer, an actress or a winery owner. Hmm..is there a theme here.  Maybe creativity?  She loves anthologies because she usually gets to know authors who are new to her, stories she can read in an hour or so. "I've found amazing hew authors and worked to find copies of old anthologies with stories from authors I already loved."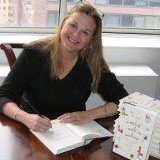 I agree with Dee. I view an anthology as a schmorgasbord of stories and authors. You can taste a little from everyone at the party. Dee Davis is part of the On Fire Fiction group of authors, but her holiday story stands on it's own as a separate publication. Here's a taste of Dee's novella:
STORY TITLE:   Still of the Night
FIRST LINE:   "I'll be home for Christmas…" Judy Garland crooned in surround-sound, and Jenny Fitzgerald resisted the urge to throw something.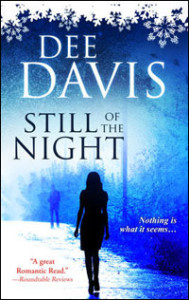 Oh-oh. I think Jenny's world is upside down. That's a huge reaction to the words home and Christmas, the opposite emotions of what those words usually generate. Maybe she's getting divorced. Maybe she lost her job. Maybe…maybe…maybe… Maybe she'd being blackmailed.  I want to know more!  A good first line.
We're going to wind up this series next time with my own contribution to CELEBRATE!. As always, thank you so much for stopping by.  I hope to see you for the next edition of Starting Over.

POST A COMMENT AND YOUR NAME WILL BE ENTERED INTO MY AUGUST CONTEST. THE PRIZES ARE A CHOICE OF ONE OF THE SELECTIONS BELOW AS WELL AS A $25 GIFT CERTIFICATE AT EITHER AMAZON OR BN.  YOUR CHOICE!