THAT DESERT ISLAND QUESTION…
I'm in the middle of a blog/book review tour which will last through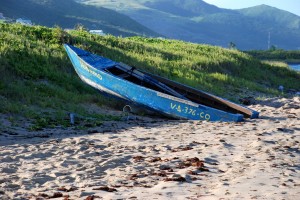 November. This means that lovely websites run by lovely bookaholics will be posting about my two  most recent books: Family Interrupted and Hopefully Ever After.  [In fact, Hopefully is a featured book today at Bibliotica – just Google the name if you want to see what this is all about.]
Sometimes, these websites simply post an excerpt of the book and my bio. Sometimes, they read and review the book. Sometimes, they "interview" me by sending me questions in advance. Then they post the Q & A.  This is the first time I've jumped into the blog tour world, so I'm learning as I'm going. Yesterday, I received about two dozen questions from which I was to select six and respond. I always love the creative questions best. Even if I've heard them before (and some have been around a long time), they still intrigue me especially if I've never given them a lot of thought. I found one such familiar question on the current list, so familiar you've probably all heard it in some form or another…
If you were stranded on a desert island…what one book would you bring with you and why?  There are variations on this question of course. For example, with whom would you like to be stuck with on desert island?  But we're talking books.  So which story would you choose?
It only took me two seconds to come up with mine. Except that my vision of the story is beyond what Victor Hugo imagined when he wrote the magnificent Les Miserables.
So on my desert island, I have a tablet or a CD player. I have seen the stage production of Les Mis several times. I taped the 10th Anniversary PBS choral rendition of it years ago and watch it once or twice a year. I bought the updated version of the same production – fancier camera work and a little editing – and I own the music on CD.  Of course, I've seen the recent movie with Hugh Jackman.
No matter how many times I watch or listen to this story, I am NEVER bored. The many themes and conflicts in this powerful work criss-cross each other and resonate deeply: God. Faith. Hope. Idealism. Loyalty. Politics. Honor. Hypocrisy. Greed. Sacrifice. Redemption. And of course, love. Love on many levels: Parent-child. Close friendships. Unrequited love. Romantic love. And as though that weren't enough, wrapped around these storylines is a stunning musical score. It soars, weeps, and then makes you laugh. It shadows the story, rising and reprising itself as the events unfold.
The musical retelling of Les Miserables is the story that touches my soul. Words, music and exposition of life. Of the human condition. The strengths and the frailties. If a young person were to ask me about the meaning of life, a subject young people often ponder, I would direct him or her to Les Mis and say, "start there."
If you have never seen this play, check out the PBS listings especially during their fund raising weeks. The "big" productions are often run at those times, Les Mis among them. If you've seen this play, let me know and share your reaction to it. I can think of worse situations than being stuck on a desert island with Les Mis.
As always, thanks so much for stopping by. I hope to see you for the next edition of Starting Over.

OCTOBER CONTEST: Two winners in honor of Breast Cancer Awareness Month.  Post a comment and your name will be entered in this month's drawing for two of the books shown below and a $25 gift certificate to either Amazon or BN.  Your choice!